The strike launched by lawyers of all the district courts in Delhi after the clashes with police on November 2 at Tees Hazari court ended Friday and will go on a rampage from Saturday.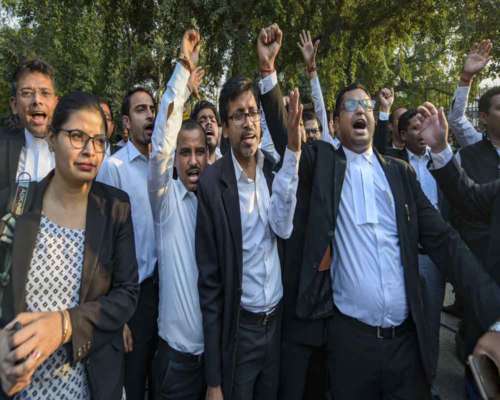 After the Delhi High Court ordered the lawyers to settle the matter, the Coordinating Committee of the All District Court Lawyers' Associations took the decision to end the strike at a meeting of its officials.
The committee said it would seek the views of members of the lawyers' association after the Delhi High Court on Friday directed the authorities not to resort to coercive action against the two police officers who have been named in the case.
The strike is currently being abandoned in the wake of the Supreme Court order, but protests are continuing in other forms. Lawyer's Association President Mahavira Sharma said the struggle to create lawyers' law would also continue.